WORLD MASTRS GAMES 2021 KANSAI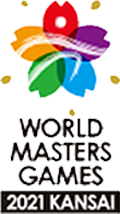 WIn 2021, World Masters Games 2021 Kansai will be held in Japan.
The event will last from Friday, May 14, 2021 to Sunday, May 30 for 17 days.
The venue for Football will be at Sakai city, Osaka.
WWe recommend to use Izumi Sports Village for training camp, training,
and interleague game before and during the event.
Izumi Sports Village is an artificial turf football field surrounded by nature,
and it's located in Kaizuka city, Osaka,
within 30 minutes from Kansai International Airport and 30 minutes to Sakai city.
WWe will offer free use of the field if your team will apply for reservation during March 2019.
WWe hope to get your early application soon.
Specified Nonprofit Corporation FC Kishiwada
Kennichi Kawauchi
IZUMI SPORTS VILLAGE Prior camping application
Fields marked with an*are required